At Platinum House we understand that global products are difficult to source locally. We help you enhance your space with a collection of over 200 international manufactures. Our team understands your requirements and designs a package and supply furniture to your doorstep, hassle free. Our interior team designs a complete solution for you, whether it's a single room, a complete Villa or multiple serviced apartments we ensure your persona reflects in your space.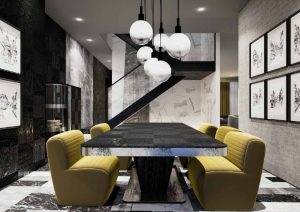 Platinum House has chosen Giopagani as it's architectural and interior design partner to provide world class Italian furniture including sofas, armchairs, tables and cabinets; bespoke chandeliers and lighting components, as well as a luxurious range of interior elements.
The Brand GIOPAGANI is the outcome of a 20 year journey through the architectural and interior design domain, touching the most important worldwide destinations to diffuse its founders, Giovanni Pagani's, very personal and eclectic style. A mix of different inspirations, echoing exotic worlds and cultures, are encapsulated into a provocative yet elegant mix and match of elements, blending design and fashion.
Both in the development of architectural projects and in the design of private and retail interiors, the Brand GIOPAGANI highlights the quality of materials. The materials research and their interpretative selection are the leitmotif of each project, exalted by light that defines the objects silhouette to meet the needs of contemporary life.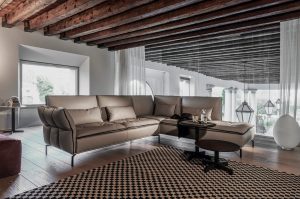 Platinum House has partnered with Italian creative leather expert Cierre Imbottiti to provide custom upholstered furniture for every kind of style.
Cierre is a family album that tells a lifetime story. Each generation of the Cierre family, keeping up with the times from the 1970's till today, has helped enrich the customers experience by shaping a dynamic and established company. This is perfectly integrated in the European context of "family business" and of "Made in Italy" design.
The company, which has grown in numbers and space, now has 130 artisans and 12,000 square meters of space, yet the spirit of a workshop remains strong. As in the best tradition, the workshop is the natural place in which craftsmanship and design come together, thus linking production and design. And this is where the Cierre team express their creativity to its full potential.
Each Cierre product clearly expresses the company's philosophy of delivering quality products with extremely high attention to detail. Cierre provides stylish, fundamental objects that contribute to give even more character to your furniture. Pleasant and timeless, they experiment the latest design trends and let the imagination run wild.
Platinum House has partnered with Febal Casa, a part of the Colombini Group, one of the largest furniture companies in Italy, which successfully exports Italian style worldwide.
This is a story made of passion and ambitious challenges, commitment and great successes. A story that began in 1959 on the initiative of a young and enterprising craftsman, who founded Febal Cucine in Pesaro and continues today with the entry of the brand into the Colombini Group, the Italian leader in the furniture sector.
Febal Casa as a brand has always been associated with a sophisticated design concept, of excellent quality for a medium / high-end market. Since its early years of conception, the company has set a vision, which since then represents the company philosophy, "Doing things different from those that others have already done".
Through its vision and dedication, Febal Casa has been able to anticipate ways of living, create trends and a continuous focus on the quality of the production designed, all thanks to the collaboration of its team of renowned designers. It is this commitment and skillset that has brought about over fifty years of Febal Casa being present in homes worldwide.