How To Pick The Perfect Couch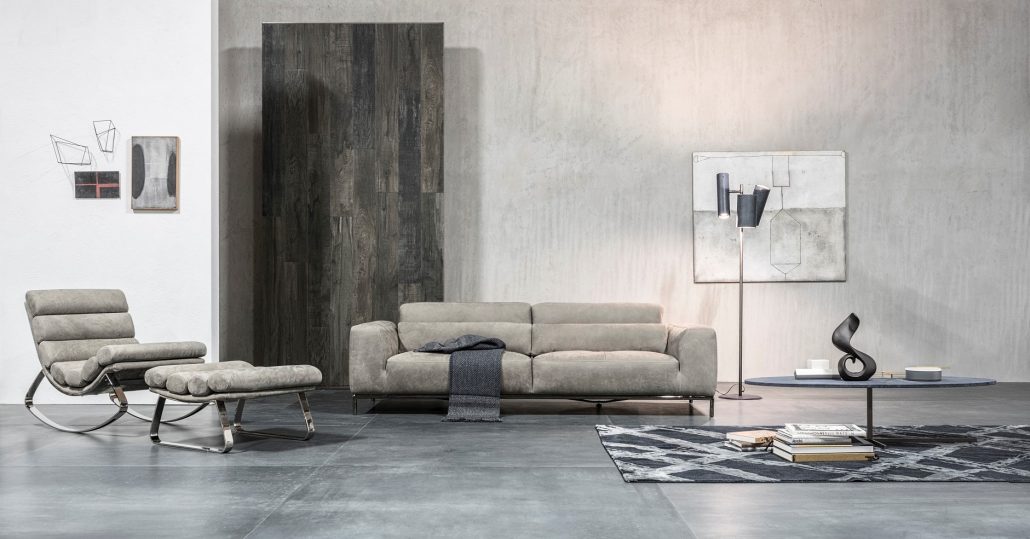 When picking a couch for your home, it's important to have a few things in mind. Consider the available space, the style of your home and the material.
Not all sofas are made equal. That's why we've come up with these 4 things that you should consider to find the perfect match!
Shape and Size: The shape and size of your couch will depend mostly on the amount of space that you have available. If you have a narrow space, perhaps a sectional would be too cumbersome. However it might be perfect for a more square shaped room.
When it comes to the size of the couch, the big question usually is: sofa or sectional? Depending on the disposition of the space, a sectional might be a great idea! If you imagine a small apartment that has the living room, dining room and kitchen in the same space. A sectional might be a great way to separate the spaces, giving the living room it's own designated area. When you don't have a lot of room, and you can't divide up the different sections with walls, using furniture is actually a great way to visually break up the space into sections.
On the other hand, if you have a large space to work with, surely a sectional could work marvelously. It could be the central focus of the room, giving you something to tie the rest of the décor in with. But don't think that because you have a lot of room, a sectional is the only answer. By putting together a two or three seater sofa and two armchairs you can create a great entertaining space, with lots of seating as well as room if you want to switch things up in the future.
Material: What your couch is made of makes a bigger difference than you might think. Especially if you or someone in your family suffers from allergies. It is a known fact that fabric sofas have a tendency to harbour dust mites and mold in their fibers more readily than leather sofas.
Leather doesn't let dust mites go through its surface because it's not a woven material like fabric is. It's a solid piece of material that is stitched together. Another reason to consider leather is that it's very easy to clean. This makes it practically maintenance free.
Build: A very important aspect of picking a couch is the build. You want to make sure it's robust and that will withstand the test of time. After all, you are going to be sitting on this couch every day for a long time, it needs to last!
Pick a couch that uses quality materials for its foundation, like wood. Wood is a very strong material that is bound to last you a lifetime if well taken care of.
Style and color: A Victorian style sofa, a chaise lounge, a big bulky sectional? Different sofas have different styles and you want to make sure that above everything else, it fits with your décor style and doesn't look out of place.
Remember that you can always tweak things like the upholstery of a sofa, or the hardware and accents if you like the frame it has but not the color. Don't be hasty and buy the first thing that catches your eye. Be patient and really look around to find the best marriage of all the qualities you are looking for in a sofa.
Picking a sofa is a lot like finding a partner or that perfect job. You need to know what you want, ask a lot of questions and know exactly what qualities you are willing to compromise over others. And at the end of the day if you are still in doubt, The Platinum House is always here to help.
https://www.platinumhouse.ae/wp-content/uploads/2019/02/L1004422-2-copia.jpg
985
1881
platinumhouse marketing
https://www.platinumhouse.ae/wp-content/uploads/2018/11/Short-White-Transparent-1500x720.png
platinumhouse marketing
2019-02-14 15:57:30
2019-02-14 17:51:13
How To Pick The Perfect Couch